The Colonists
A Puppet Show
The Colonists is a lyrical visual fantasy, in which audiences are invited to enter the alien world of the bee. Developed through a Children's Show Grant by the Jim Henson Foundation, The Colonists tells the story of a forest community, overrun by a strange insect force they can't understand. Utilizes electrified puppets, small-scale pyrotechnics, and the music of Shooby Taylor the Human Horn, among others.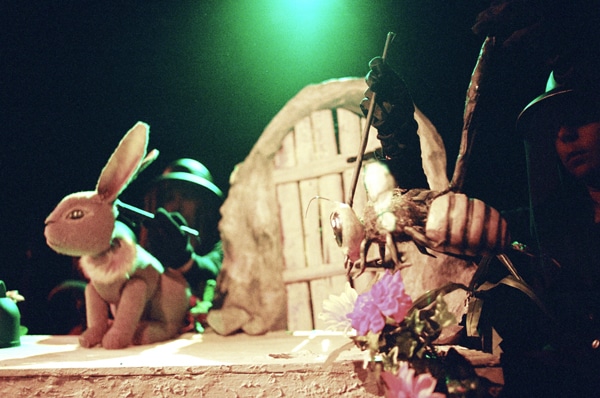 April 26 – May 24, 2009, Brick Theater, Brooklyn
Matthew Brooks, Carole D'Agostino, Honey Goodenough, & Katie McClenahan
Puppets designed and constructed by Robin Frohardt
Story and direction by Nick Jones
Lighting and video design by Kris Anton
Assistant Director: Johnray Fuller
Press
"Best Puppet Show,"
-2009, L Magazine.
"Stunningly vibrant and fresh . . . delightful . . . the work of puppet designer Robin Frohardt, whose flying bees—some powered with batteries—(is) simply astounding."
-The Brooklyn Paper