Directed with invisible ambidexterity by Stella Powell-Jones, this fable, inspired by actual occurrences, is structurally ingenious, animal and human perspectives interweaving in ways that swerve from hilarious to heartbreaking to house-stilling."

David C. Nichols
"Sly, witty… What makes this taut play… so impressive is not that it makes us understand and even like a dangerous ape, but that it does so while imagining him as an obnoxious jerk… in Trevor the laughs (and there are many) have an edge."

Jason Zinoman
"A deadly funny comedy!….Nick Jones is a natural born writer of lean, witty jokes with a keen ear for bombast punctuated with waggish anachronism. Sam Gold coaxes solid performances from everyone in this handsome and skillful production."

David Cote
"The Coward has a smart aleck sensibility with a touch of vaudevillian gore. Playwright Nick Jones shows great promise."

New York Post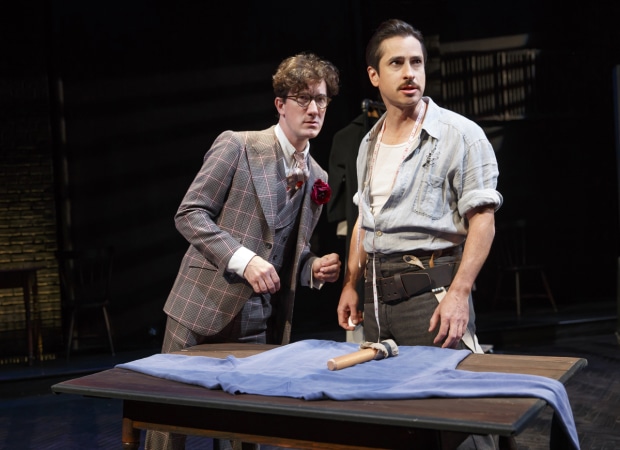 Sam Greevy is the toast of 1920s women's apparel, until the maverick fashion designer Sam Roms springs his radical creations on the world. The Sweatshirt, The Track Suit, Skater Pants: the clothes he comes up with are as from another dimension, and maybe they are. As Greevy tries to adapt to rapidly changing fashions, a parallel drama unfolds in Albany, circa 1996: a teenager stoner keeps losing articles of clothing, and a man keeps bursting out of his closet and taking them.
A story about two titans of the fashion industry, and one with a time machine. A farce too absurd to ever be produced, Important Hats of the Twentieth Century nonetheless premiered at Manhattan Theatre Club in 2015.
"AN ANTIC, SCI-FI FANTASY"

The New York Times
"HILARIOUS, IRREVERENT and IMAGINATIVE!"

Theatermania
A young girl asks her father, where do plastic surgeons come from? What follows is a fantastical romp through pre-civilized Europe, via the medieval art and science of nosemaking.
Our hero is Gavin, a young orphan rescued from a dismal existence in the Ivanhoe Workhouse for Criminally Impoverished Boys when he is apprenticed with the local Nosemaker, eventually to become one of the finest surgeons in Vienna, cradle of quack medicine. Using innovative skin grafting techniques and cutting-edge alchemy, Gavin and his master seek only to do the Work of the Almighty by restoring small appendages lost to rat bites, dueling, and syphilis. But when they are unable to help a powerful and mutilated knight recently returned from
"Boisterous intelligence that can't be contained….Infectious"

Time Out New York
"A flawless cast…the play itself has the feel of a big screen production; add in Jones and Shukert's gasping-for-air hilarious script and Cook's go-go directing…and you've got a much better alternative to both Brooks and the Python crew's watered down inspirations forever making the Broadway rounds."

Theater Online
(with Rachel Shukert)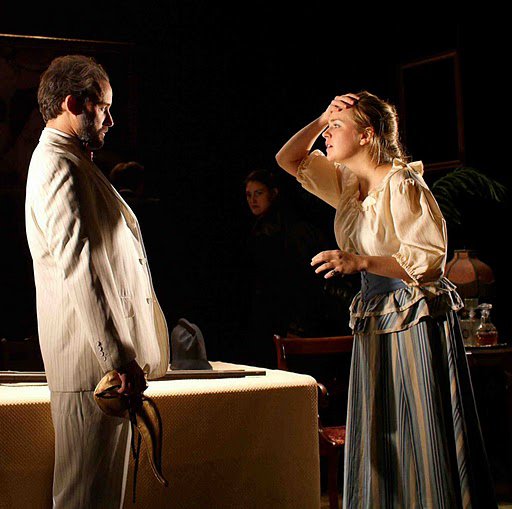 The Year is 1910: the height of Luxurious Depravity in turn-of-the- century Chicago, and The Everleigh Club disappoints no man seeking a Mistress, with its buffet of Salaciously Offensive role-playing Sluts, unparalleled Circus of Glamour, trivia-spouting Magical Faggots, and all-you-can-eat Ice Cream.
But the Club and its marvelous Madame are marked for Destruction by its historic Rival, the infamously feculent Vic Shaw, and her Socialist monkey boy, Clarence.
A wickedly entertaining Courtesan-Room Drama, first presented by Studio 42 at the Vineyard Theater. Perverted Anarchists! Snivelling Prussians!! Educated Prostitutes!!! And a Good-Ol'-Fashioned Whodunnit?!!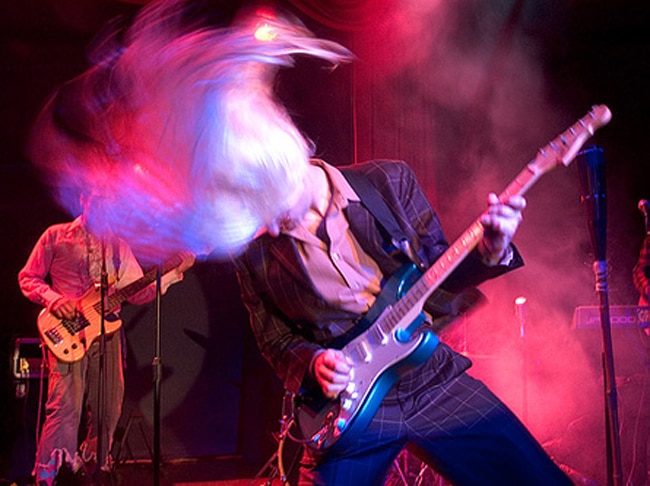 Book and Lyrics by Nick Jones.
Created by Nick Jones and Raja Azar.
The ship is sinking, the captain's a drunk, and the band is on the verge of mutiny. In the world of Jollyship, a mixed crew of pirate puppets and musicians hold out hope to find the fabled Party Island, while attempting to positively influence their incompetent captain Clamp, a puppet, hell bent on self destruction. A rock musical with merciless black humor.
"Nothing will convey the demented brilliance of Jollyship the Whiz-Bang . . .Ripping good rock . . . Mr Jones's script is diabolically sly. . . you've never seen anything like it!"

The New York Times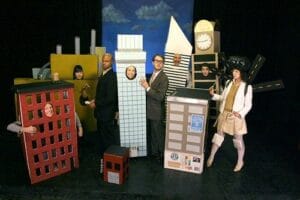 Book and Lyrics by Nick Jones.
Music by Benjamin Ickies.
Little Building is a twenty-eight story building. Ralph is a real estate developer. Where their paths cross, a strange and powerful love is born. Anthropomorphic log cabins, factories and airports also feature as characters in this musical romance about real estate.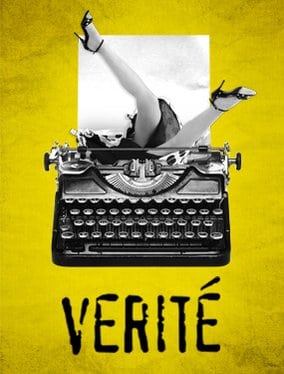 Nick's play, Verité, follows the story of Jo, a stay-at-home mom and struggling author.  Jo is poised with the promise of publishing her memoir if — and only if — she can make her life interesting enough for publication.  In the story that unfolds in her quest to turn her life into art, Jo is met with mysterious and sinister happenings that question coincidence and the cost of making her life into a best-selling memoir. 
"A tart, funny send-up of the absurdities of the tell-all craze. Anna Camp is magnetic."

The New York Times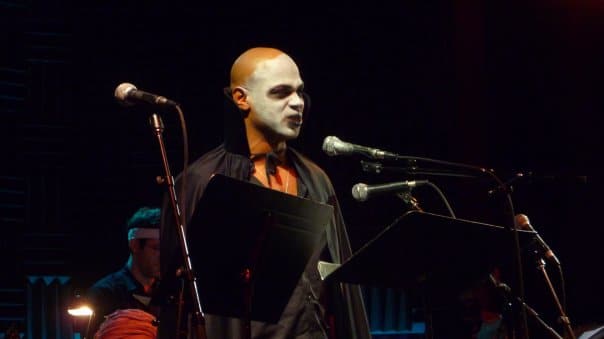 The History of Vampires in Colonial Pennsylvania as Performed to the Music of Paula Abdul
Book by Nick Jones, Zak Vreeland and Peter James Cook
Music and Lyrics by Paula Abdul
It's 1763 and there are vampires in Philadelphia. Paula Abdul Blackwood is a beautiful young quaker girl being forced into marriage with the wheelwright's son. Jack Sheridan, a politically idealistic young vampire, is the man she loves. Everywhere there is dissent. Fractious parties debate the future of the colony. This is a play about a play reading of a play about certain real historical events which could have actually happened, but didn't. It's the story of a woman's dream of writing a jukebox musical integrating the music of Paula Abdul with a vampire romance/history lesson.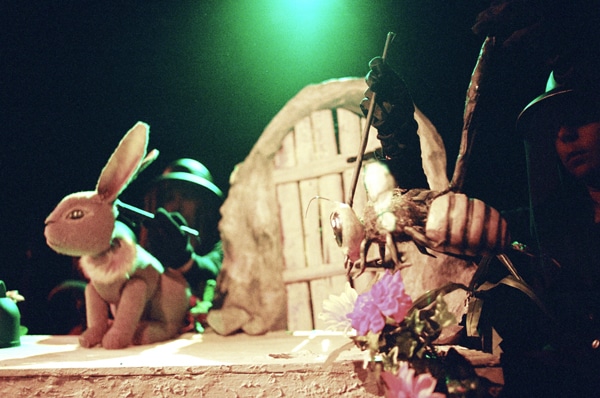 The Colonists is a lyrical visual fantasy, in which audiences are invited to enter the alien world of the bee. Developed through a Children's Show Grant by the Jim Henderson Foundation, The Colonists tells the story of a forest community, overrun by a strange insect force they can't understand. Utilizes electrified puppets, small-scale pyrotechnics, and the music of Shooby Taylor the Human Horn, among others.
"Best Puppet Show," 2009."

L Magazine