Important Hats of the Twentieth Century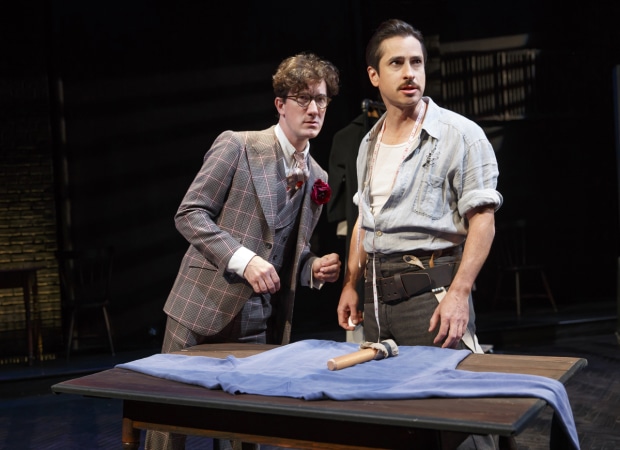 Sam Greevy is the toast of 1920s women's apparel, until the maverick fashion designer Sam Roms springs his radical creations on the world. The Sweatshirt, The Track Suit, Skater Pants: the clothes he comes up with are as from another dimension, and maybe they are. As Greevy tries to adapt to rapidly changing fashions, a parallel drama unfolds in Albany, circa 1996: a teenager stoner keeps losing articles of clothing, and a man keeps bursting out of his closet and taking them.
A story about two titans of the fashion industry, and one with a time machine. A farce too absurd to ever be produced, Important Hats of the Twentieth Century nonetheless premiered at Manhattan Theatre Club in 2015.
Script Available Through Samuel French
"HILARIOUS, IRREVERENT and IMAGINATIVE!"

Theatermania
"AN ANTIC, SCI-FI FANTASY"

The New York Times
"ZANILY BRILLIANT!"

The Guardian
"A WACKADOODLE SCI-FI FROLIC"

Time Out New York
"INGENIOUS! OUTRAGEOUS! BRILLIANT! HILARIOUS! HALLUCINATORY! A CAMP CLASSIC!"

The Wrap